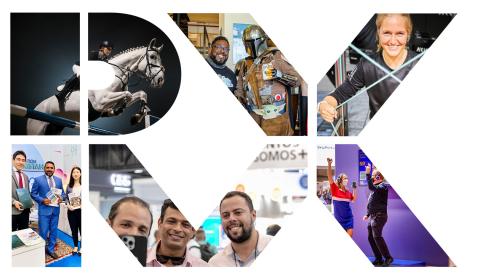 About RX Korea
RX Korea is in the business of building businesses so everyone can thrive, whoever and wherever you are. Our events serve a wide range of industries, including, marine and shipbuilding, coffee/F&B, bio/pharmaceutical, interior/lifestyle, cosmetics, electronics manufacturing & assembly, and franchise.
Our goal is to expand our role, developing our flagship events and building strong working relationships with the relevant government departments, industry partners, and associations for the industries that we serve. We will also leverage our capabilities in data and technology, and enhance our digital platforms to create all year round communities that support our customers.
As Korea's leading exhibition and event organizer, we build connections, understanding and trust between our exhibitors and visitors. We support our exhibitors to make the connections they are looking for and to realize their potential and flourish in their respective communities.
At RX Korea, we strive to make a positive impact on society and our customers. This means being fully committed to an inclusive work environment and putting opportunity for all at the epicenter of everything we do.
Local event
RX는 22개국 43개 업종에서 400회 이상의 온라인 및 오프라인 행사를 주최하고 있습니다. 각종 행사를 통해 다양하고 포용적이며 강한 인상을 남기는 상거래 경험을 제공함으로써 우리는 여러분이 누구든지 어디에 있든지 여러분의 비즈니스 구축과 성공을 지원합니다.
Life

At RX Korea

A new generation of career opportunities at RX Korea
My goal is to create a work environment that helps everybody to find a fulfilling purpose, have fun, be pushed, be accountable and succeed. A place where people feel safe to truly express themselves and have the courage to make the big bets, but also to acknowledge and learn from bets that falter and not be discouraged to try again.